I thought I would also post some pics of some cookie cakes, cupcakes i've practiced a little with..


I do cookie cakes instead of cakes for Nick, he doesn't like cake.
Super Bowl cookie cake..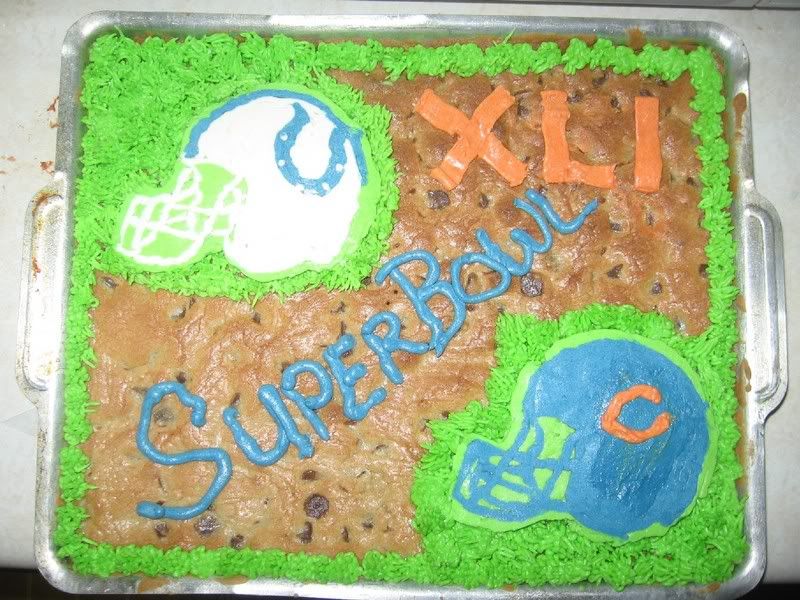 cupcakes for nick's work, and cookie cake for nick on valentine's day..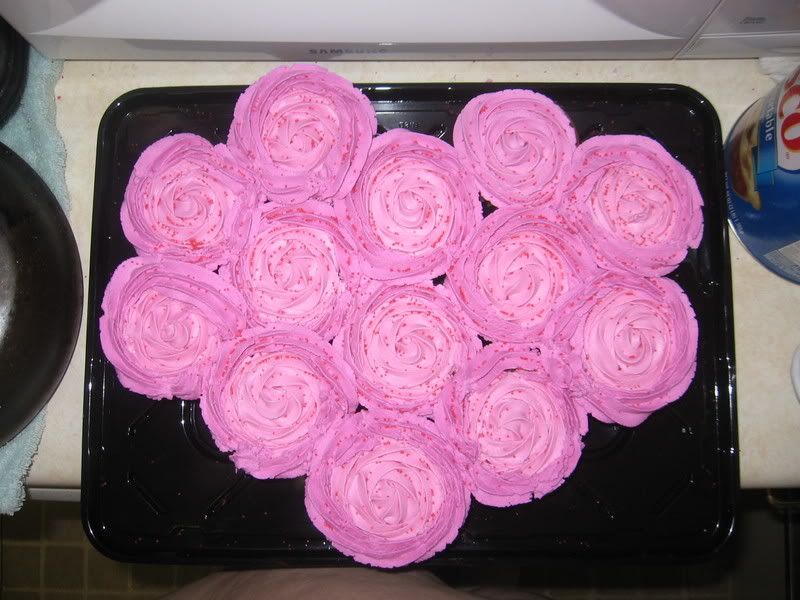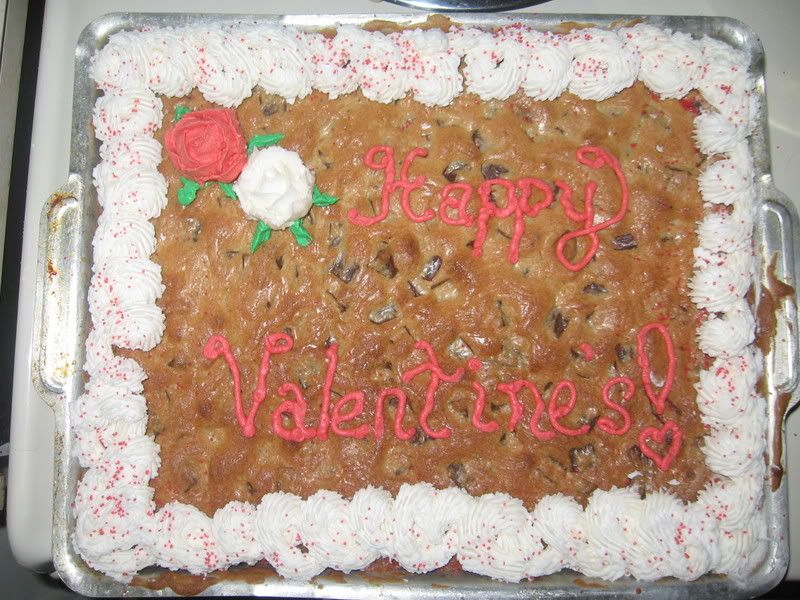 this is just one I did since I had left over ingredients and icing for the neighbors to thank them for the baby girl clothes they gave us recently.